Your current location:About Us
---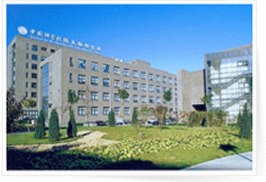 China General Microbiological Culture Collection Center (CGMCC) is a non-profit organization financed by the Chinese Academy of Sciences. It was founded in 1979 as the central culture collection in the cooperative network of various collections in China. CGMCC has started to carry out its tasks as a depository organization of China designated by Patent Bureau of China since 1985 and as an International Depository Authority (IDA) under the regulations of the Budapest Treaty since 1995. CGMCC has participated in the Project of National Infrastructure of Science and Technology supported by the Ministry of Science and Technology of China as the core facility for General Microbes.
The main focus of CGMCC is to preserve, supply and maintain living microbial resources and aims to contribute to scientific communities by serving high quality microbial resources useful for various research fields. CGMCC maintains approximately 40000 strains by the end of 2013, including archaea, bacteria including actinomycetes, and fungi including yeasts. Strains held at CGMCC are limited to those classified in Risk Group 1 or 2. Information of the available strains is opened to the public through the CGMCC On-line Catalogue Database. In the same time, approximately 8700 biological materials for patent purpose have been deposited in the CGMCC.
To improve and expand the collection continuously, CGMCC is exploiting new microbial resources from various natural environments, describing novel microbial taxa, and accepting potential useful microorganisms from researchers in academic and applied sectors. CGMCC has been acquired the certification of ISO 9001, ISO 14001 and GB/T 28001 for its quality, environmental, occupational health and safety management system to maintain and improve the quality of its service. All microbial strains accepted in the CGMCC are subject to extensive quality control.